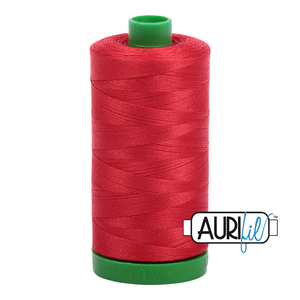 Aurifil Cotton Mako Thread.
100% Long Staple Cotton.
1094 Yards – 1000 Mt spools deliver superior strength and thinness, for flatter, more accurate quarter inch seams and more precise piecing.
Aurifil also delivers virtually lint-free thread, so you can say goodbye to tension issues, broken needles and gummed up machines.