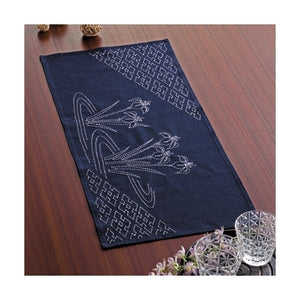 Completed dimensions
35 cm × 75 cm

Kit content:
100% White Cotton Thread
1 x Pre-printed, pre-sewn (all sides are hemmed and finished) Table Runner fabric (Indigo fabric is 100% cotton).
Needle
Thimble
Instructions (in Japanese, with graphics)

The design is pre-printed on the fabric. Markings can be removed by washing.

Made in Japan by Olympus.